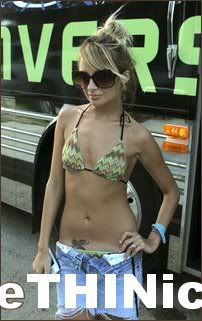 ethinic
is a community where all posts are required to be "Friends Only". If you would like to view the images, you just join. I apologize to those that would prefer to watch.
Tomorrow's post will be of Nicole Richie, the Latino beauty that was adopted by African-American musical artist, L. Richie.
Any suggestions and requests are welcome.